About Naturo Aid
Naturo Aid is a contract manufacturer of Nutraceutical Products. Founded in 1998, Naturo Aid has provided high-quality products to hundreds of customers around the world. We specialize in all aspects in NHP, from product licensing/regulation to the development and manufacturing process. We provide powder blending, encapsulation, labeling, and packaging.
Our manufacturing facility follows strict GMP standards from Health Canada (Site License No.300391). With our experience and dedication to quality, we work closely with our clients to make the product that meets or exceeds their expectations.
Products & Service
Your One-Stop Customized Manufacturing Service: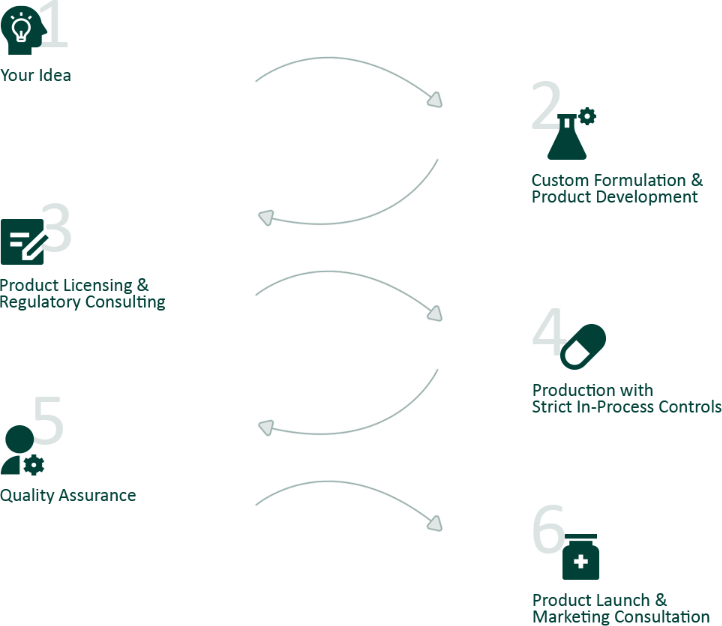 Quality Assurance
Our manufacturing facility is in strict compliance to GMP standards regulated by Health Canada (Site License No.300391). Every batch of raw material is tested by independent third party laboratories prior to production. This ensures the highest quality source of supply.
Every product goes through a series of laboratory tests against their specifications, such as disintegration, microbiological/chemical contaminant, and assay(s), via 3rd party laboratories before they are released. Our dedicated quality control system ensures that all products we make meet or exceed our customers' specifications.
Careers
Quality Assurance
Products Development Specialist
Accounting Clerk
Encapsulation Machine Operator
Sales Representatives
On-call Casual Workers
If you are interested in applying for employment with us, please fax or email your resume with cover letter to :
Department, Human Resources
Fax: (604)465-1299
Email:info@naturoaid.com
(no phone calls for careers application please)
Please specify the area or position you are interested in. We will retain your resume for a period of 6-12 months and will consider your application if an opportunity arises for which you are qualified. Only those chosen for an interview will be contacted.
Thank you for exploring career opportunities with Naturo Aid Pharmaceutical Inc.